Festival "Sim Copans" Souillac en Jazz
Festival , Jazz and blues , Cultural at Souillac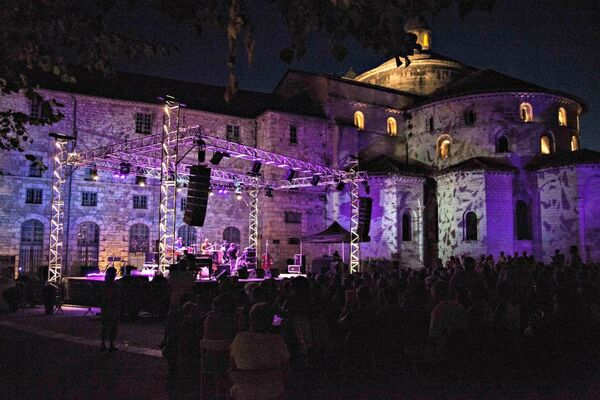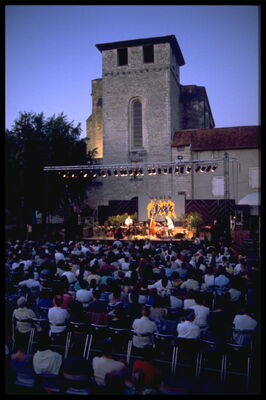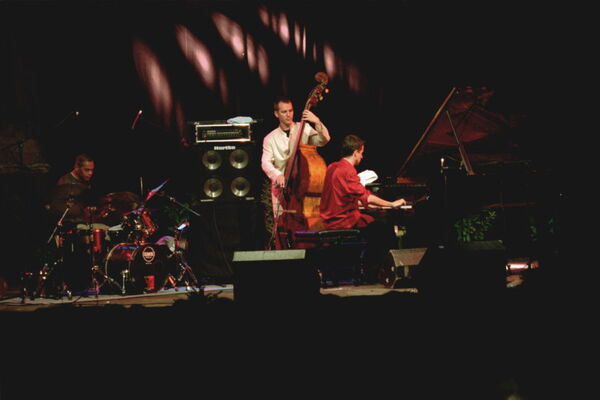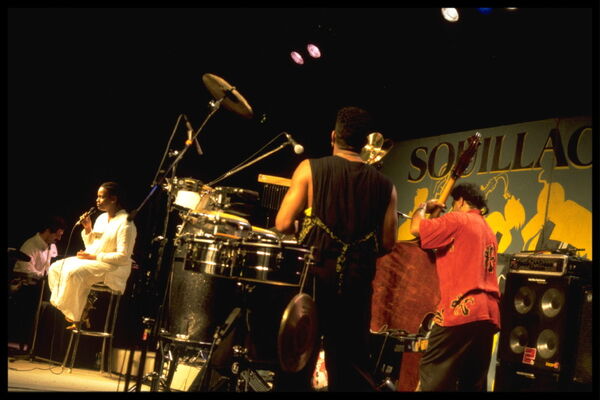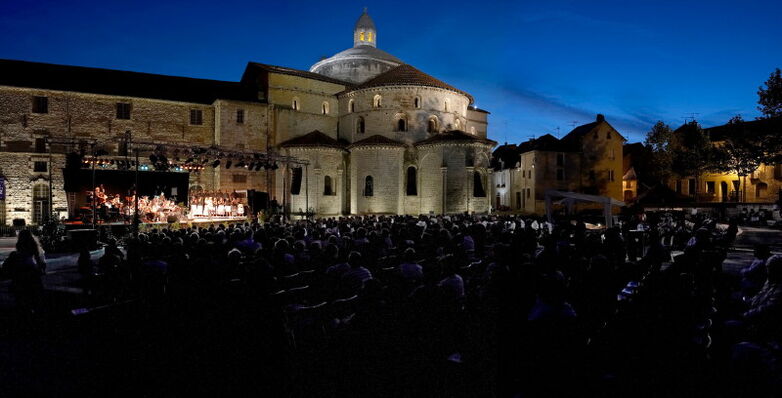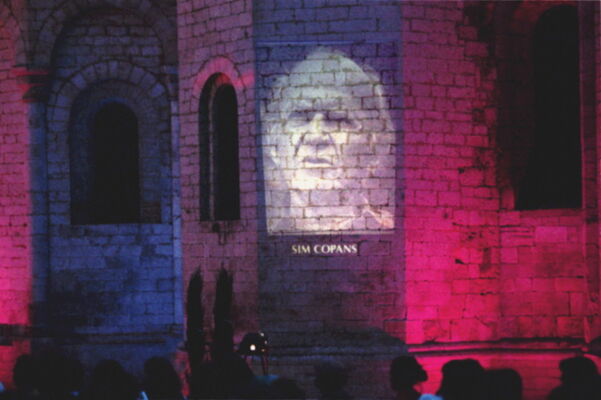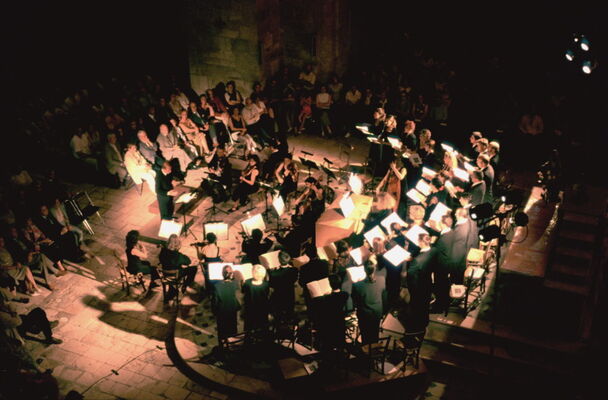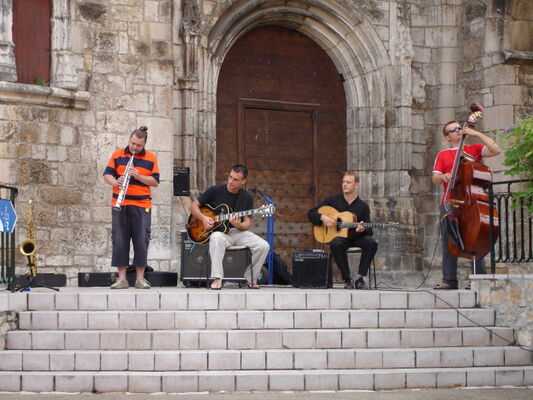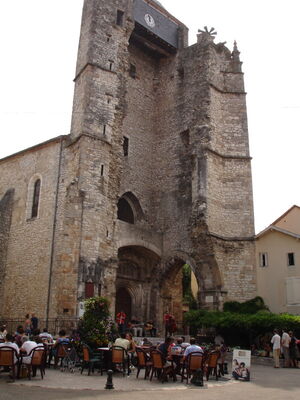 La ville est en Jazz... Du jazz partout, pour tous !
« Le Jazz, né de la rencontre de deux cultures – celle de l'Afrique et celle de l'Occident – est libre, sincère, populaire. Aucune autre musique ne favorise autant la liberté d'expression des musiciens que ces rythmes et ces sonorités inventées par des descendants d'esclaves… » voilà comment Sim Copans commença l'édito du premier festival de jazz… il y a près de 40 ans !
Sim Copans, cet animateur de plus de 4000 émissions de radios consacrées à la musique américaine, lança avec une bande de copains (l'abbé, le restaurateur, l'instit…) « la petite aventure » comme il la qualifiait, un des premiers festivals de Jazz de France.

Et depuis chaque année, le jazz revient en juillet, plus précisément la troisième semaine… animations de rue, stages de danse, repas et concerts gratuits en journée, débats, conférences, expositions, randonnées, ateliers…
En soirée et en plein air, les concerts ont lieu dans un écran magique, devant l'abbaye, place Pierre Betz à Souillac.
Un concert est également donné dans l'exceptionnel décor des grottes de Lacave…
Durant cette semaine, ce sont près de quarante heures de musique gratuite !

Lundi 17 juillet
De l'Autre Côté du Musette (par la compagnie Du Souffle aux Cordes
Source Salmière à Miers à 21 h 15
En 2017, nous fêtons le centenaire de l'arrivée du jazz en France. A cette occasion, la compagnie Du Souffle aux Cordes a créé un spectacle de musique, de chansons et de « bavardages » sur le jazz...

Pinsac à 21 h 15
Romain Vuillemin
Ce quartet manouche débordant d'énergie vous permettra de plonger dans l'univers musical jazz swing des années 30 à 60...

Mardi 18 juillet
"Tony Hymas joue Léo Ferré"
Grottes de Lacave - 1er train à 20 h 20, dernier train à 21 h.
Le pianiste Tony Hymas, après avoir joué quelques titres de Ferré le 1er mai 2015, se plonge dans l'œuvre du chanteur et révèle une facette neuve d'une quinzaine de chansons....

Jeudi 20 juillet
Place Pierre Betz à 21 h 15 à Souillac
"Trio Das Kapital Kind of red"
Le trio ; Daniel Erdmann saxophoniste allemand, Hasse Poulsen guitariste danois et le percussionniste français Edward Perraud ont composé leurs propres morceaux pour construire Kind of Red.
Folk, rock, pop music s'en donnent à cœur joie, dans une ambiance parfois grinçante...

Vendredi 21 juillet
1ère Concert
Place Pierre Betz à 21 h 15 à Souillac
"Paul Lay Trio Alcazar Mémories"
En hommage à la salle mythique de l'Alcazar, le pianiste Paul Lay réunit en 2013 la chanteuse suédoise Isabel Sörling et le contrebassiste Simon Tailleu pour apporter son tribut aux racines de la chanson populaire provençale et suédoise...

2ème concert
Place Pierre Betz à Souillac
"Airelle Besson Radio One"
Sur la grande scène de Souillac, devant l'abbaye romane, la trompettiste Airelle Besson et son quartet joueront Radio One, une suite de huit morceaux qui construisent un univers sonore onirique et aérien....

Samedi 22 juillet
Place Pierre Betz à 21 h 15 à Souillac
Emile Parisien feat, Joachim Kuhn invite Michel Portal et Vincent Peirani
Oui, Emile Parisien revient à Souillac. Michel Portal, Vincent Peirani, Joachim Kuhn, Manu Codjia et Simon Tailleu aussi. Mais ce qui fera de cette soirée un événement mémorable c'est qu'ils joueront ensemble une musique très personnelle, presque intime...
Leave a review about Festival "sim Copans" Souillac En Jazz :
Horrible

Bad

Average

Good

Excellent
There is no review about Festival "sim Copans" Souillac En Jazz, be the first to leave one !