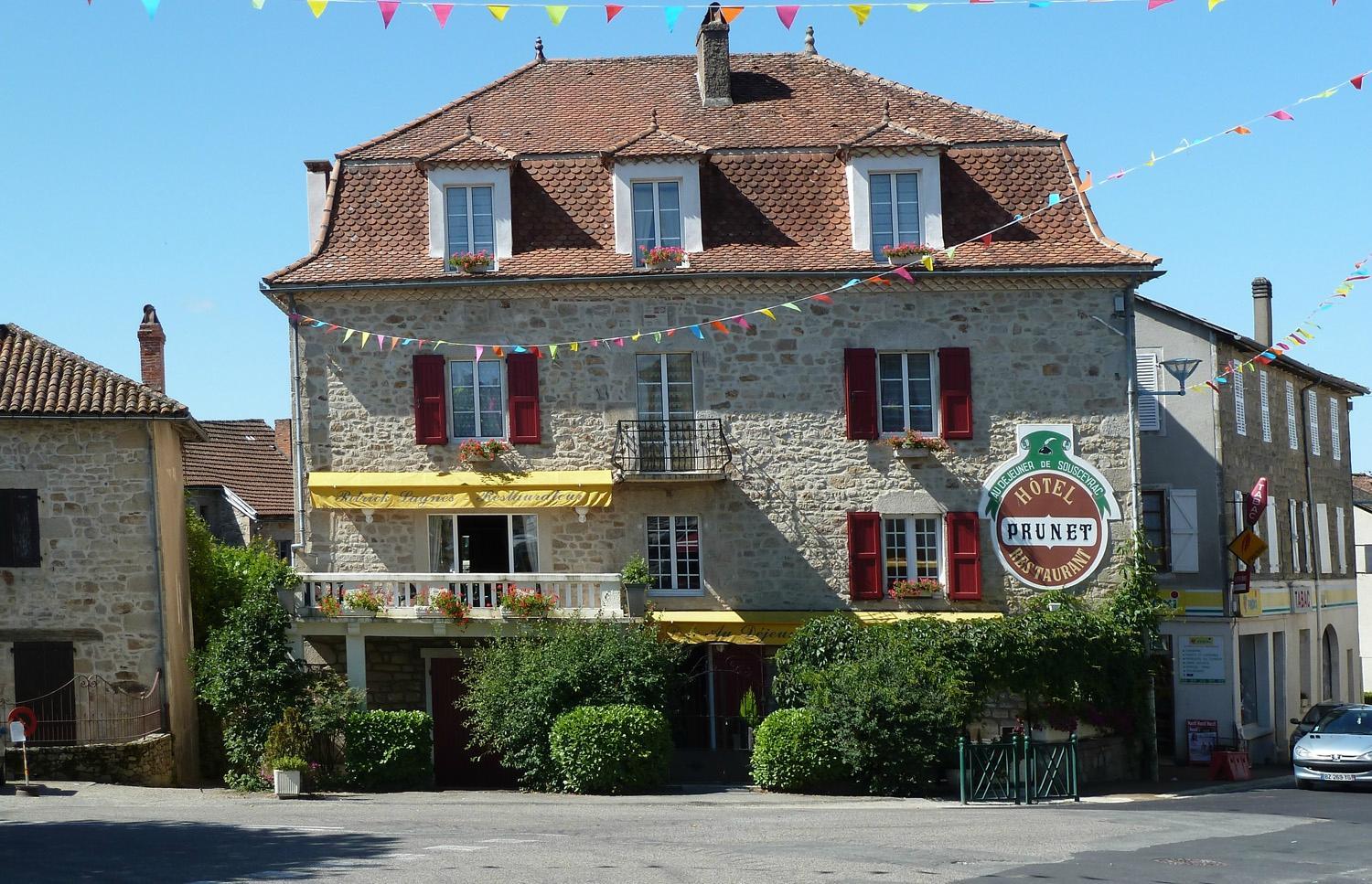 Restaurant Au Déjeuner de Sousceyrac
Hotel-restaurant,
Gourmet cuisine,
Traditional cuisine,
Restaurant
in Sousceyrac-en-Quercy
Few restaurants can boast of having inspired a novel. This is, however, the case of the one in question, which gave its name to a book by Pierre Benoit (Le déjeuner de Sousceyrac, 1931). Patrick Lagnès is passionate about using local produce. His pan-fried foie gras with cockles is most original, as is the chestnut honey lacquered duck; and the creamy dessert with apricots and crispy chocolate is quite simply irresistible !
Capacity

People :

18 place setting

Spoken languages
Equipment

Bicycle shelter
Bar
Fireplace
Paddock
Meeting Facilities
Garden
Fishing locker

Car park
bus parking
Private car park
Meeting room available
Lounge
Terrace

Services
From 30 € to 100 €

From 30 € to 40 €
From 30 € to 100 €

From 70 € to 100 €

From 30 € to 40 €
From

March 1, 2023




until

October 30, 2023

From

March 1, 2024




until

October 31, 2024
Tuesday

12:00 PM - 2:00 PM

7:00 PM - 8:15 PM

Wednesday

12:00 PM - 2:00 PM

7:00 PM - 8:15 PM

Thursday

12:00 PM - 2:00 PM

7:00 PM - 8:15 PM

Friday

12:00 PM - 2:00 PM

7:00 PM - 8:15 PM

Saturday

12:00 PM - 2:00 PM

7:00 PM - 8:15 PM

Sunday

12:00 PM - 2:00 PM
Tuesday

12:00 PM - 2:00 PM

7:00 PM - 8:15 PM

Wednesday

12:00 PM - 2:00 PM

7:00 PM - 8:15 PM

Thursday

12:00 PM - 2:00 PM

7:00 PM - 8:15 PM

Friday

12:00 PM - 2:00 PM

7:00 PM - 8:15 PM

Saturday

12:00 PM - 2:00 PM

7:00 PM - 8:15 PM

Sunday

12:00 PM - 2:00 PM