Christian Almerge en Concert
Local event , Concert , Cultural at Saint-Céré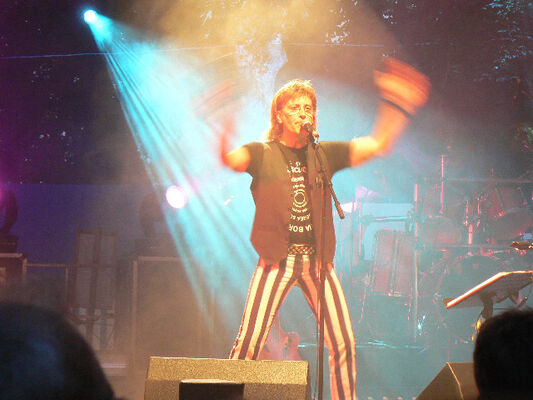 Un événement à ne pas manquer à l'occasion de la sortie
de son nouvel album "De Schubert à Philae".

Dans cet album comme dans les précédents, des chansons
très connues sont parodiées sur une musique rock'n'roll, comme
le tube intemporel O sole mio qui est devenu O solex mio, sans parler de Marylène changée en Ò macarèl !
On peut trouver dans ce disque un éventail de thèmes depuis l'adaptation
de la truite de Schubert jusqu'au sanglier de la Malepère.
Vous pourrez suivre aussi dans leur voyage sidéral Philae e Rosetta qui poursuivent la comète Churi.
La liste se complète avec quelques compositions très agréables comme
Los castèls catars (les châteaux cathares) ou Lo Cagaròl de Sant Bres
(l'escargot de Saint Bres), et surtout Ma Tèrra Occitana, chanson émouvante
sur notre pays "composée pour fêter la nouvelle région".

1h30 de bon délire vous attend samedi 9 juillet pour donner de l'élan
et oublier le temps d'un concert les embêtements de la vie, avec une grande variété
de chansons, des chansons qui peuvent paraître légères mais
où sont cachées d'intéressantes significations.
Leave a review about Christian Almerge En Concert :
Horrible

Bad

Average

Good

Excellent
There is no review about Christian Almerge En Concert, be the first to leave one !