Cinéma Plein Air Géant avec "les Tuche"
Local event , Sales event , Cinema at Masclat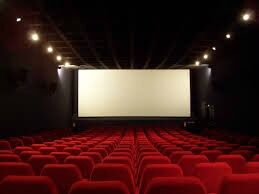 Le comité des fêtes de Masclat vous propose son cinéma en plein air avec le film "Les Tuches".

Synopsis
A Bouzolles, tout le monde connaît la famille Tuche. Jeff, Cathy et leurs trois enfants vivent du système D. Respectueuse de la philosophie Tuche, « l'homme n'est pas fait pour travailler », toute la famille s'emploie à être heureuse malgré le cruel manque de revenus.
Leurs vies étaient toutes tracées. Ils seraient toujours pauvres, mais heureux. Mais un bouleversement va mettre en péril ce fragile équilibre. Les Tuche vont devenir riches, très riches. 100 millions d'euros gagnés à « L'Euroloterie » vont tout changer.
Quitte à changer de vie, autant changer de lieu. Quoi de plus logique pour les Tuche que d'aller vivre à Monaco, là où Cathy a toujours rêvé d'habiter.
Ils devront se faire accepter, s'intégrer dans leur nouvelle patrie, changer leurs habitudes sans changer leurs sentiments. La partie n'est pas gagnée pour cette famille qui a comme adage « Tuche pour un, Un pour Tuche »

Les Tuche est une comédie française réalisée par Olivier Baroux, sortie en 2011. Wikipédia
Date de sortie initiale : 1 juillet 2011
Réalisateur : Olivier Baroux
Société de production : Pathé
Directeur musical : Martin Rappeneau
Distributeur : Pathé
Schedules

On

August 16, 2016

at 21:00 , at 21:00 , at 21:00 , at 21:00 , at 21:00 , at 21:00 , at 21:00
Leave a review about Cinéma Plein Air Géant Avec "les Tuche" :
Horrible

Bad

Average

Good

Excellent
There is no review about Cinéma Plein Air Géant Avec "les Tuche", be the first to leave one !