Itinéraires Bis : Les Gourmandises de Satie
Show , Cultural , Family , The Causseries , Literature , Music at Thégra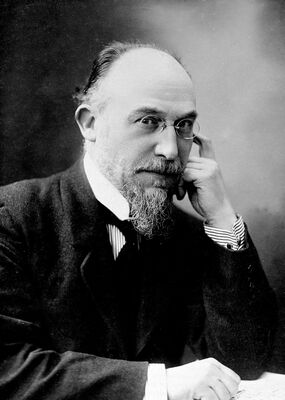 Dans le cadre de la saison d'Itinéraires Bis 2015-2016, du Parc naturel régional et du Pays Bourian, Quinze Donadieu vous accueille pour le spectacle musical mais aussi théâtral.
Tout public à partir de 9 ans
1h10min avec la comédienne et le pianiste de l'association L'Art Go.
Avec la participation des Communautés de communes
Causses et vallée de la Dordogne et Pays de Lalbenque-
Limogne

« Monsieur SATIE joue-t-il toujours à la corde, en souriant, pardessus les précipices ? »
Erik SATIE est un voyageur immobile, un inventeur, un immense compositeur doté d'un humour étrange et sarcastique, difficile à cerner.
C'est un précurseur tonitruant, curieux, amusé et insaisissable. « A ceux qui en ont assez d'un régime à base de choucroute, d'omelettes et de steak-frites, je recommande un peu de caviar de SATIE » disait un de ces amis et encore : « Il choque les oreilles myopes ! »
« Les gourmandises de Satie » est un spectacle à savourer en famille, sans limite d'âges. Il est évidement musical, mais aussi théâtral. Parce que Satie nous a ouvert l'appétit et nous a mis l'Oh! à la bouche ! Nous proposons un voyage au cœur de ses textes et de ses compositions musicales les plus connues et celles à connaître.
Leave a review about Itinéraires Bis : Les Gourmandises De Satie :
Horrible

Bad

Average

Good

Excellent
There is no review about Itinéraires Bis : Les Gourmandises De Satie, be the first to leave one !