Soirée Théâtre "Mourir pour un moulin à vent"
Theatre , Cultural at Gignac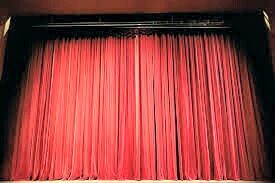 En 1920 un meurtre a été commis au pied du moulin de Gignac, et a donné lieu à un procès aux Assises de Gourdon.
A partir des témoignages recueillis par Robert Vayssié dans les minutes du Tribunal de Grande Instance conservées aux archives départementales de Cahors, Jacqueline Leclère a créé et mis en scène cette pièce de théâtre qui relate les débats. Ce travail théâtral s'inspire donc de faits historiques, mais de nombreux éléments ont été transposés ou inventés, notamment les traits de caractère des personnages qui sont de pure fiction.
L'objectif a été de donner un esprit plutôt ludique à cette représentation, malgré la gravité des événements, et les excès de jeux de certains rôles relèvent avant tout de la fantaisie littéraire. Les comédiens amateurs de Gignac et de Cuzance ont fait un vrai travail de composition, dans le seul but de vous divertir.
Leave a review about Soirée Théâtre "mourir Pour Un Moulin À Vent" :
Horrible

Bad

Average

Good

Excellent
There is no review about Soirée Théâtre "mourir Pour Un Moulin À Vent", be the first to leave one !