Spectacle pour Enfant "Pauses Comptines"
Show , Cultural , Children , Family at Gramat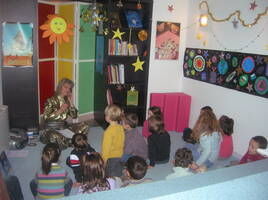 Chaque année, les bibliothèques, les Relais Assistantes Maternelles (RAM) et les structures d'accueil petite enfance s'impliquent dans l'opération Premières Pages* qui se déroule de mi-mars à mi-juin.

Co-pilotée par la Bibliothèque Départementale de Prêt du Lot (BDP), le service de lecture publique du Département et la CAF du Lot. Cette opération livre et lecture innovante a pour objectif de sensibiliser les familles à l'importance de la lecture dès le plus jeune âge. Pour la première année Cauvaldor soutient et s'implique dans ce projet.

Ces spectacles pour les 6 mois – 5 ans, sont ouverts au grand public, gratuits et sur réservation. Cauvaldor souhaite à travers ce projet sensibiliser les parents à la lecture et offrir aux touts petits un émerveillement sensible à l'art. Un gouter sera offert à la fin du spectacle.

Durée: 25 min- limité à 35 personnes. Sur Réservation

Ainsi, dans le cadre du projet Premières Pages 2017, en étroite collaboration avec la BDP et les bibliothèques du territoire, Cauvaldor accueille deux spectacles de la Compagnie Pauses musicales :

. Pauses Comptines est une petite forme solo de chansons, comptines et jeux de doigts. Accompagnée de sa guitare, d'un objet ou d'un livre, la musicienne et comédienne Pascale Chauvac nous entraine dans un univers chaleureux et poétique.
Leave a review about Spectacle Pour Enfant "pauses Comptines" :
Horrible

Bad

Average

Good

Excellent
There is no review about Spectacle Pour Enfant "pauses Comptines", be the first to leave one !