Suites pour Violoncelle de J.S. Bach Edgar Moreau / Festival de Rocamadour
Festival , Rocamadour festival , Cultural , Opera , Sacred music at Rocamadour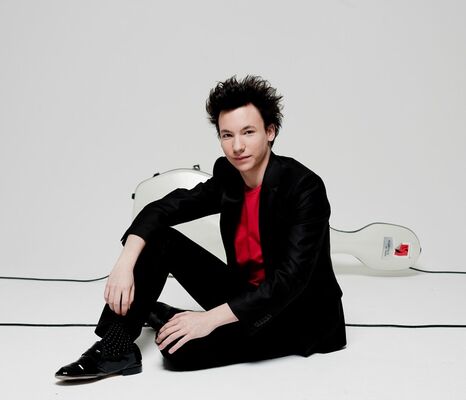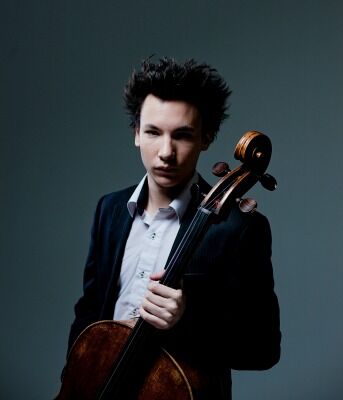 Jean-Sébastien BACH

Suites pour violoncelle
Suite n° 4 en mi bémol majeur, BWV 1010 (1723)
Suite n° 5 en do mineur, BWV 1011 (1724)
Suite n° 6 en ré majeur, BWV 1012 (1725)
EDGAR MOREAU

Né en 1994 à Paris, Edgar Moreau commence le violoncelle à quatre ans ainsi que le piano, instrument pour lequel il obtient son prix au Conservatoire de Boulogne-Billancourt en 2010. Après avoir suivi l'enseignement de Xavier Gagnepain, il est admis au Conservatoire national supérieur de musique et de danse de Paris dans la classe de Philippe Muller en 2009. Il intègre ensuite la Kronberg Academy où il étudie avec Frans Helmerson. Se produisant déjà en soliste à l'âge de onze ans avec l'Orchestre du Teatro Regio de Turin en 2006, il a depuis joué avec l'Orchestre Philharmonique de Moscou, le Sinfonia Iuventus Orchestra (sous la direction de Krzysztof Penderecki), l'Orchestre du Théâtre Mariinsky (sous la baguette de Valery Gergiev), l'Orchestre Simon Bolivar à Caracas, l'Orchestre Philharmonique de Saint Pétersbourg (avec Jean-Claude Casadesus), l'Orchestre de la Suisse Romande, l'Orchestre du Capitole de Toulouse (avec T. Sokhiev), le Malaysian Philharmonic Orchestra à Kuala Lumpur, le Hong Kong Sinfonietta, l'Orchestre de chambre Franz Liszt, l'Orchestre National de France avec Alain Altinoglu…

Edgar s'est déjà produit au Théâtre Mariinsky de Saint-Pétersbourg, à la Philharmonie de Berlin, à la Cello Biennale d'Amsterdam, aux festivals Ludwig van Beethoven de Varsovie, de Montpellier, Colmar, Menton, Saint-Denis, Annecy, Périgord Noir, Evian, Verbier, Montreux, Lucerne, Gstaad, Tannay, Edinburg, au Festival de Pâques d'Aix-en-Provence, à l'Orangerie de Sceaux, aux Flâneries Musicales de Reims, à l'Auditorium du Louvre, à La Folle Journée de Nantes, du Japon, au Musikverein de Vienne…

Son grand intérêt pour la musique de chambre lui a offert l'occasion de jouer avec Khatia Buniatishvili, Renaud Capuçon, Frank Braley, Nicholas Angelich, Gérard Caussé, Paul Meyer, David Kadouch, Jean-Frédéric Neuburger, les Quatuors Talich, Prazak, Ebène et Modigliani… Récemment, il se produit avec l'Orchestre National de France dans le Nouvel Auditorium de Radio-France (sous la baguette de N. Znaider), l'Orchestre National de Montpellier, l'Orchestre Philharmonique de Bruxelles, l'Orchestre Philharmonique de Barcelone, à Venise, Aachen, Wiesbaden, Stuttgart... Il est aussi attendu à Tokyo, Sacile, aux Festivals de Saint-Denis, de Verbier, à Cologne, Ludwigshafen, Würzburg, Amsterdam, Genève…

Edgar Moreau remporte à 17 ans le Deuxième Prix du XIVème Concours Tchaïkovski à Moscou en 2011 sous la présidence de Valery Gergiev, où il s'est vu décerner aussi le Prix de la meilleure œuvre contemporaine. Il est également lauréat du dernier Concours Rostropovitch en 2009 avec le Prix du Jeune Soliste, Prix de l'Académie Maurice Ravel, lauréat 2011 de la Fondation Banque Populaire et soutenu par la Fondation d'entreprise Safran pour la musique, Révélation instrumentale classique Adami 2012, Prix Jeune Soliste 2013 des Radios Francophones Publiques, récompensé d'un Premier Prix et de six prix spéciaux au Young Concert Artists à New-York en novembre 2014, « Révélation Instrumentale 2013 » et « Soliste Instrumental 2015 » des Victoires de la Musique Classique, Edgar a sorti en 2014 son premier album chez Erato, Play, récital avec le pianiste Pierre-Yves Hodique, puis Giovincello, concertos baroques avec l'ensemble Il Pomo d'Oro et Riccardo Minasi. Il joue un violoncelle de David Tecchler de 1711.
Schedules

On

August 12, 2016

at 20:30 , at 20:30 , at 20:30 , at 20:30 , at 20:30 , at 20:30 , at 20:30
Leave a review about Suites Pour Violoncelle De J.s. Bach Edgar Moreau / Festival De Rocamadour :
Horrible

Bad

Average

Good

Excellent
There is no review about Suites Pour Violoncelle De J.s. Bach Edgar Moreau / Festival De Rocamadour, be the first to leave one !