Vidéo-conférence : « Le Mexique, au croisement des cultures »
Lecture , Cultural at Martel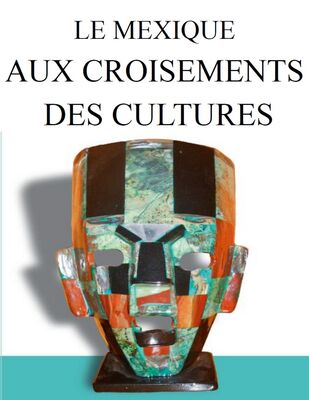 Par Bernard Lucquiaud, ancien professeur à l'institut français de México.

Découvrant le jumelage entre Martel et Tequila au Mexique, l'auteur Bernard Lucquiaud a proposé à l'association Tequila-Martel de faire une étape à Martel pour présenter le Mexique. Cette date se déroulera après une série de dédicaces à Angoulême, Poitiers...

La vidéo-conférence sera basée sur le dernier livre de l'auteur « Le Mexique, sa magie et les dieux » afin de découvrir un exemple étonnant de mélange de cultures.
« La vision de la mort chez les anciens Mexicains est complexe, très différente de la nôtre (…) Chez les Mayas et les Aztèques, la mort n'était pas davantage une fin en soi mais le commencement d'une renaissance, le début d'une autre existence qui se déroulait dans l'au-delà, une résurrection que célèbre la Fête des Morts. »
Tendre comme violent, fataliste et rituel, le peuple mexicain raconte son histoire : les dieux primitifs les ont condamnés à sacrifier leur sang pour pérenniser la vie ; les conquistadors-dieux - cupides et barbares - ont pillé leurs richesses et imposé leur culture ; les nouveaux dieux, trafiquants en tous genres, les terrorisent aujourd'hui ! Pour cette raison peut-être ils savourent pleinement les délices du présent et font la fête pour célébrer leurs morts...

Ce livre est le récit de leur vie quotidienne, celui du syncrétisme qui allie à la fois le mysticisme fondateur précolombien, celui - conquérant et dévastateur - des Espagnols et les attraits séduisants d'une vie moderne entachés hélas par une corruption criminelle. À la façon d'un témoignage vécu de l'intérieur, Bernard Lucquiaud relate les étonnantes aventures partagées à leurs côtés. Soigneusement documenté, son écriture fluide et le propos très vivant invitent à la réflexion : un roman picaresque riche et passionnant !

Une causerie très vivante, grand public, à partir d'un vécu et non un exposé érudit ou une conférence d'expert ou de chercheur.

Participation au sombrero. Pot de l'amitié offert à la fin.
Le lendemain, Bernard Lucquiaud dédicacera son ouvrage au Cultura de Brive.
Schedules

On

April 29, 2016

at 20:30 , at 20:30 , at 20:30 , at 20:30 , at 20:30 , at 20:30 , at 20:30
Leave a review about Vidéo-Conférence : « Le Mexique, Au Croisement Des Cultures » :
Horrible

Bad

Average

Good

Excellent
There is no review about Vidéo-Conférence : « Le Mexique, Au Croisement Des Cultures », be the first to leave one !